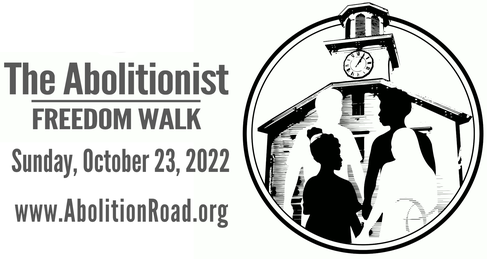 A project supported by the Erie Canalway National Heritage Corridor through the Erie Canalway IMPACT! Grant Program was assured that it would float its historical, educational, and health objectives due to generous sponsors.
Maxim Construction Service Corp. and National Grid were the Champions of Freedom, catching the inspiration of the inaugural event, as described by Bob Radcliffe, Executive Director of the Erie Canalway National Heritage who stated, "The Erie Canal spread, not only goods and people, but ideas and inspiration." Sponsorships from Atlas Fence, Central New York Community Foundation, Key Bank, FSCC Reardon Family Fund, and L.& J.G. Stickley, Inc. guided the way as conductors on the Underground Railroad did in the 19th Century. Catherine Bertini, Joseph M. Bolognone, Critical Path Integrators LLC, Winters & Schmidt CPAs PLLC, Donald Carey and Mary Anne Schmitt Carey, Ronald Jennings Constructive Services, Judith and Eric Mower, Northside Baptist Church, Skinner and Associates LLC, and Drs. Melvin and Patricia Stith contributed as Station Masters did in the abolition movement. Jeanette Artini, Canal Town Museum, Susan Crossett, Norman K. Dann, Lunar Sea Creative, Inc., Maureen Drescher, Linda Greene, Pamela Holbrook, NBT Bank, Public Access Channel, Kathy Ruscitto, Jenny Stromer-Galley, and Suzanne Williams were Patron Sponsors. Jeffrey Davis, Joseph Gabel, Chris Heckman, Constance Palumb and Cordell Reaves donated to the cause of the Abolition Freedom Walk.
On October 21st 1835 six hundred black and white abolitionists met in Utica NY to form an antislavery society. Twice the six hundred delegates were confronted by an angry mob and thrown out of the Bleeker Street Church. Witnessing the thwarting of the First Amendment, Gerrit Smith invited the delegates to meet the next day in the safety of Peterboro NY. One hundred four delegates rented an empty lumber barge in Utica and took the Erie Canal to Canastota. From Canastota they walked up the steep elevation to Peterboro. 
On Sunday, October 23, 2022 at 8:30 am the National Abolition Hall of Fame and Museum will commemorate that historic event at Canal Street in Canastota with a brief reenactment and a sign unveiling of the arrival in Canastota of the abolitionists. A 9:00 am initiation of the Abolitionists Freedom Walk by Felisha Leggett-Jack, the newly named Syracuse University Basketball Head Coach will launch the walk. Registered walkers will trace a portion of the 9 mile trail from Canastota to Peterboro by taking a short 2.4 mile walk from Canal Town Museum to Clockville for another reenactment and sign unveiling, and then return to Canastota. The group walk will be at a comfortable pace with escort sheriff's cars in front and behind. A bus will travel the route for people who register that are unable to walk but want to participate. The coach will also pick up folks who are unable to complete the walk. Registration to walk and ride is online at wwwAbolitionRoad.org. Registrants receive a long – sleeved tee shirt.
For more information:
Canal Town Museum 122 Canal Street Canastota NY 13032   315-697-5002
National Abolition Hall of Fame and Museum PO 55, 5255 Pleasant Valley Peterboro NY.
Nahofm1835@gmail.com, www.nationalabolitionhalloffameandmuseum.org